I can't think of "rainbow" without thinking of the mother on one of my fav family sitcoms Black•ish. And when I think of her, I think of one thing - she has FIVE kids. I would lose my mind, but somehow (TV magic, duh Funmi!) she manages with minimal effort from the spouse. Anyhow, random tangent aside...I'M BACK!!
I have started this 2018 with a bit of a bang. I am now 100% self-employed (cue horrific scream) and I am COMMITTED to posting no less than three times a month. Starting → February.
Today's post is a kitchen quickie. I would say it's an ideal side for the meat eaters and a PERFECT compliment to any vegetarian/vegan dinner. Rainbow chard is similar to many leafy greens you may be familiar with. With its firm stem, and full leaves, it's reminiscent of collards (to me anyhow).
On a whim I picked them up at my local Kroger. 1. I don't typically shop there (hey Publix!) and 2. I was super hungry when I went. Still on the "make good decisions" track, I picked these up to go along with an already lean dinner. Aren't they BEAUTIFUL??
They get their name from their various stem colors.
Here's what you'll need for your 15-minute side:
INGREDIENTS
1 bunch of (organic) Rainbow Chard washed thoroughly
Salt (a pinch or two)
Red pepper flakes (2 tsp or so)
Olive Oil or Coconut Oil (I used EVOO)
3 cloves garlic, sliced thinly
INSTRUCTIONS
oil and all other ingredients except leaves. Cook on medium-high until stems are tender (about 5 minutes)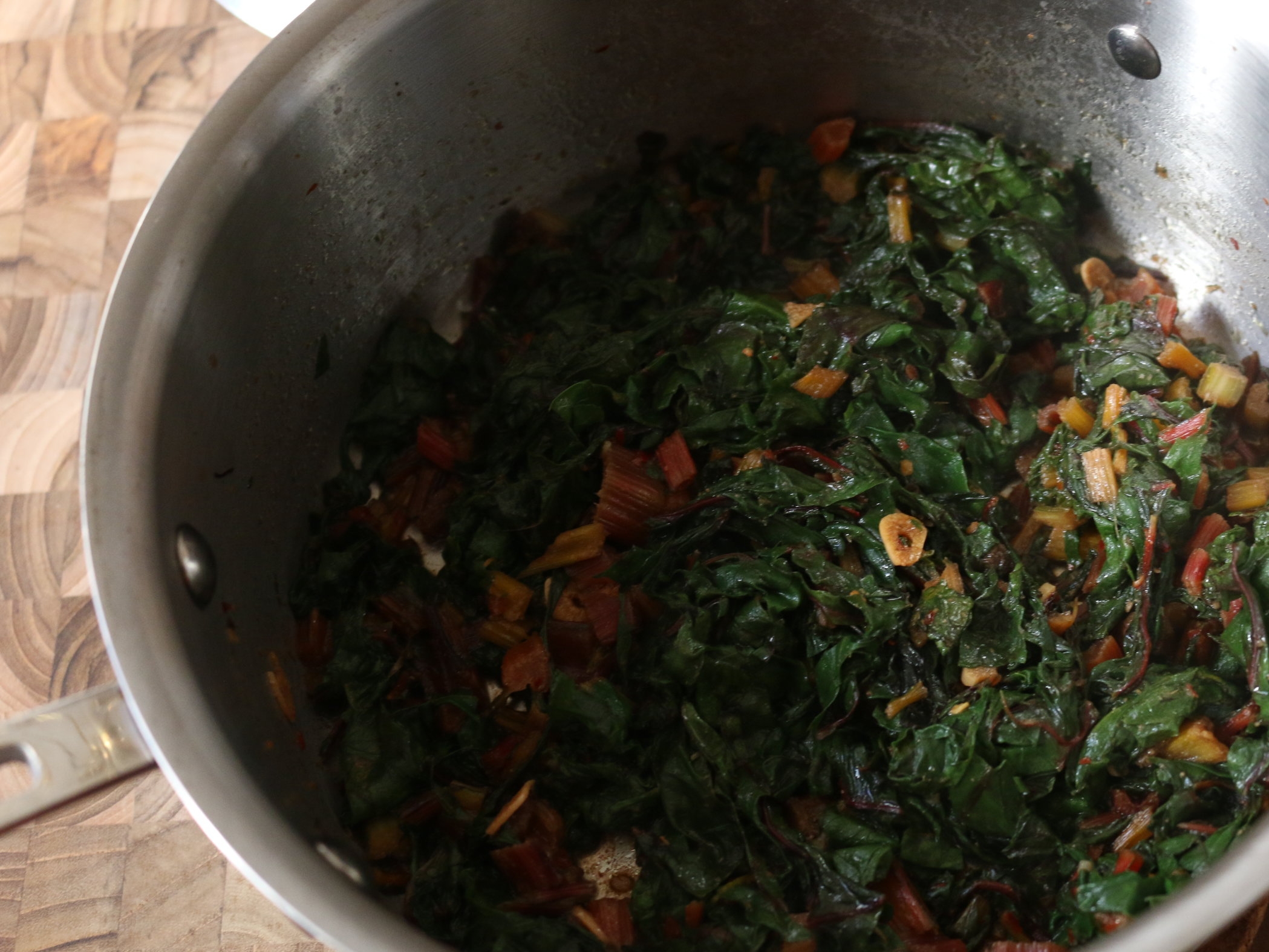 in leaves and continue cooking until cooked through
Comment with what you plan on serving this with. What add-ins have you considered to make it your own? Did you burn it? I hope not. Make sure you stir often. You're welcome in advance.
Funmi!